Home - NUTRITION LAB
NUTRITION LAB
In November 2017, the Nutrition and Biochemistry Department's new nutrition skill lab opened in accordance with recommendations from KUHS and KNC. The well-equipped nutrition lab provides practical knowledge of how to plan a diet, keeping in mind the patient's needs and requirements. The students are taught to plan the menu scientifically, based on the calorific value of the food materials. The lab accommodates students by giving them scheduled time to practice their skills. The facility is equipped with enough cooking utensils and equipment for a nutrition festival. Additionally, the lab has Wi-Fi connectivity. Teachers' responsibilities in the nutrition lab include helping students with skill practice in order to support their learning.
Aim
To Facilitate the KNC recommended requirements to the undergraduate students& provide an ideal environment to correlate theory with practice.
Objectives
To explain how nutrition and health are related.
To define the classification, uses, sources, and daily recommended amounts of all nutrients (CHO, proteins, fats, vitamins, minerals, etc.),To describe the sources, Functions, and requirements of water and electrolytes.
To describe the sources, Functions, and requirements of water and electrolytes.
To prepare various types of diets eg: Diabetic diet, Cardiac diet, Bland diet, fluid diet, etc.
To prepare different types of normal and therapeutic diets according to the principles of food preparation.
To use a variety of cooking techniques in the preparation of a meal.
To prepare food under safe and proper sanitary conditions.
To use nutrition knowledge to prepare meal according to individual needs.
To work individually and in group in a well-organized and cooperative manner.
Activities
To introduce students about Cookery rules and Preservation of nutrients.
To prepare and serve simple beverages and different types of foods.
To teach students about principles, methods of cooking and serving.
To help students to plan menu with RDA calculation(Recommended Dietary Allowances) for different categories of patients
To help students calculate and analyze nutritional supply of different food preparations
Layout
Nutrition Lab is located in the first floor, ACN. The lab is set up with two dining tables with covers, sufficient seating, a 6-burner gas stove with cylinders, a mixer grinder with jars, plates, and glasses, trays, and other tools. Charts and flex boards are ubiquitous.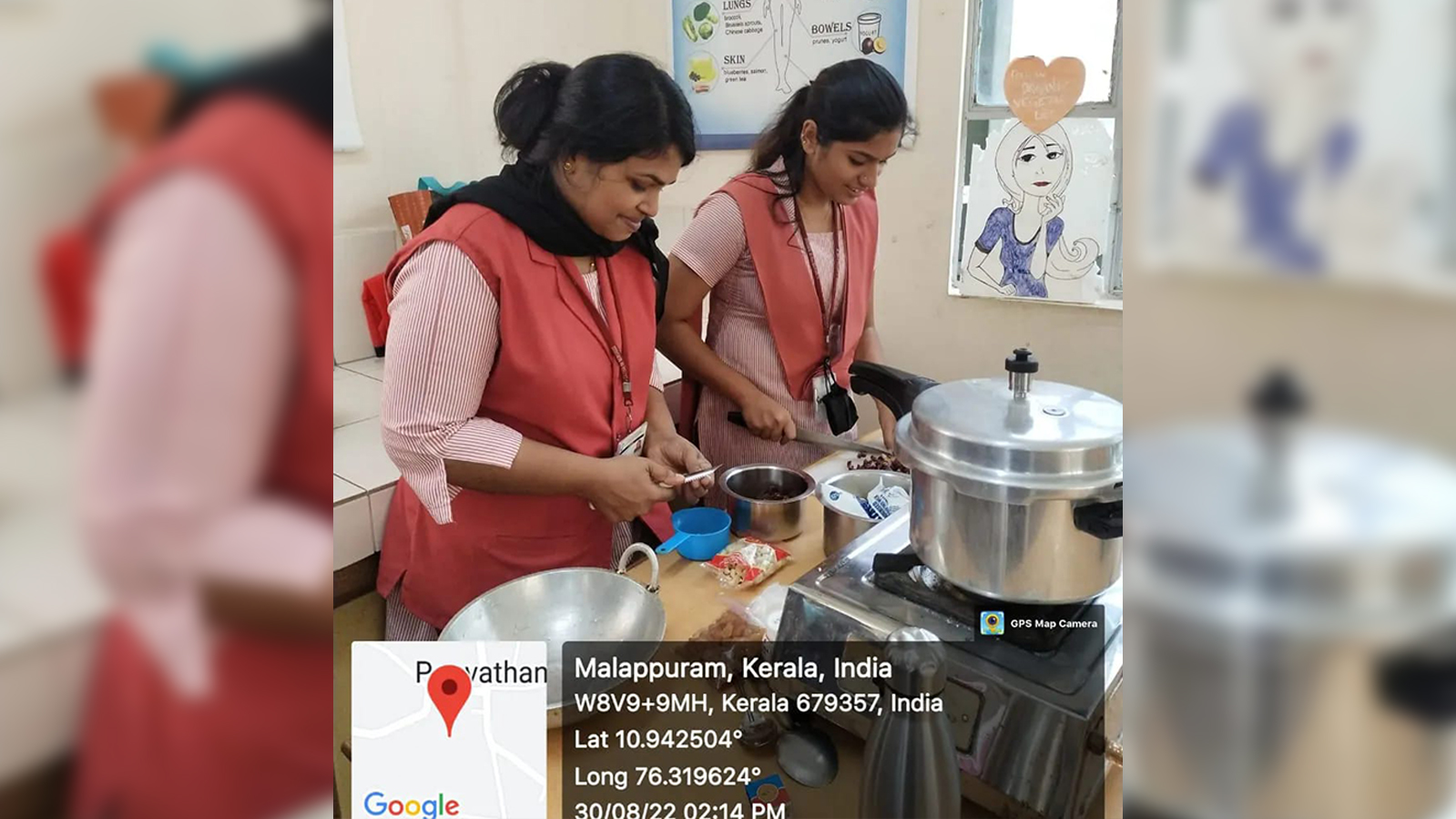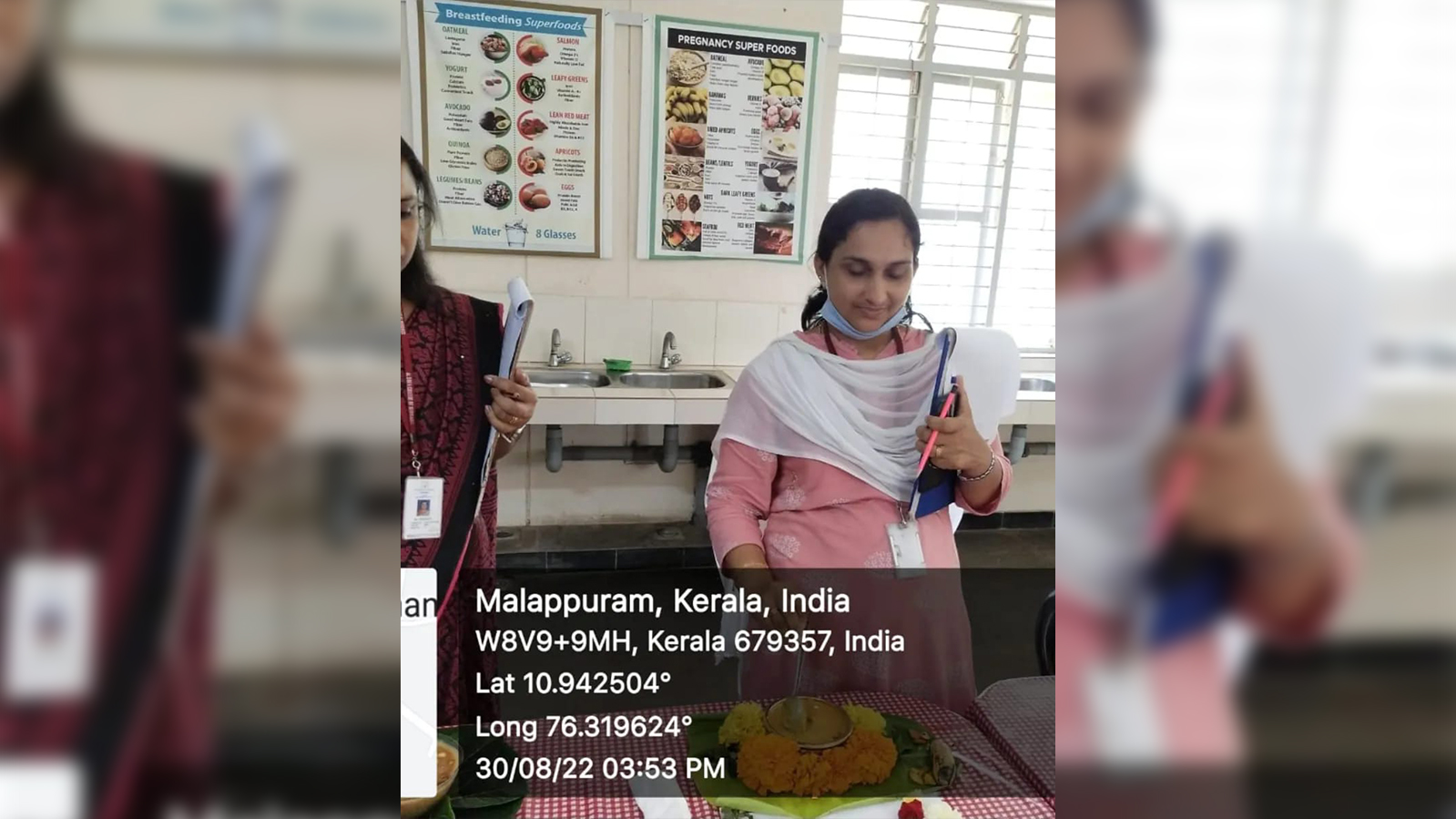 Faculty in charge
| SLNO | NAME OF THE FACULTY | QUALIFICATION | DESIGNATION |
| --- | --- | --- | --- |
| 1 | Mrs. Silbi V Babu | MSc Nursing in OBG | Lecturer |